Ireland
First Appearence
New Eurovision Songs Simulator #1
Best Finish
2nd ESS #2 SF
Worst Finish
9th ESS #2,#3,#4 Final
Apearences
5
Natural Selection
None
Related Countries
Israel
Ireland debuted on the first edition of the Eurovision Songs Simulator. Shiri Maimon represented country with song "Hasheket shenish'ar". She reached 7th position in final. In ESS#2 Ivi Adamou were chosen to represent country at the contest. She performed 1st at semi final one and ended 2nd with 97 points, that meanted that Ireland qualified for the final. At the final Ireland earned 9th place. In ESS#3 up to the 4th edition Ireland got 9th place at the Final. In the 5th edition Ireland's representative was Cascada with song "Everytime We Touch". At the quarter final she reached 7th place and qualified to the semi final. At the 2nd semi final she performed 2nd and earned 120, 3rd place and qualification to the final. At the final Ireland reached the same 3rd place with 136 points, it is the best place for Ireland in the final.
Ireland is the only country that reached the Top 10 in all editions.
Ireland participated in all editions. Ireland is confirmed for ESS #6 with "Dinle"
ESS
Artist
Song
Final
Points
Semi
Points
Quarter
Points
#1
Shiri Maimon
"Hasheket shenish'ar"
7th
81
AQ
AQ

N/A

#2
Ivi Adamou
"La La Love"
9th
102
2nd
97
#3
Sirkus Eliassen
"I Love You Te Quiero"
9th
104
4th
100
#4
Moran Mazor
"Rak Bishvilo"
9th
101
7th
55
#5
Cascada
"Everytime We Touch"
3rd
136
3rd
120
7th
57
#6
Sebnem Paker & Group Ethnic
"Dinle"
AQ
AQ
N/A
Voting history
Edit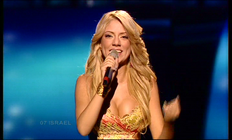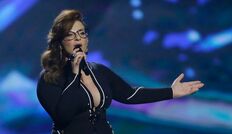 As of ESS#5, Irelands voting history is as follows: